Home
/
Southern Cast Iron Magazine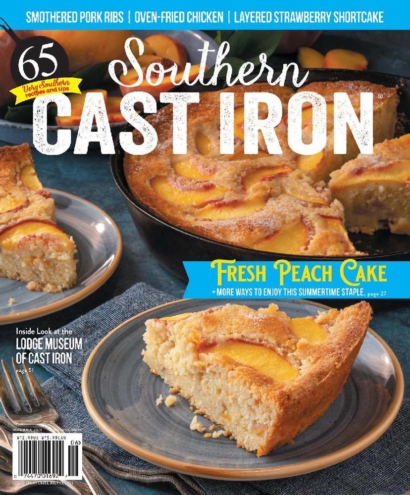 Subscribe Now & Save!
ONLINE SPECIAL
Limited Time Offer!
Save 48% off
the cover price!
Just $39.95 Per Year
Southern Cast Iron Magazine:
From skillet suppers to classic sides, Dutch oven dinners to mouthwatering pies, Southern Cast Iron delivers the beloved flavors of classic home cooking. Southern Cast Iron highlights unique collectibles, shares tips for caring for your favorite pans, and gives in-depth stories of collectors, chefs, and foundries. Take a look inside the world of cast-iron cooking and history. Beautifully photographed and printed on high-quality paper, it's a magazine to share with friends and family, and return to each time you pull your favorite skillet out of the cupboard.