Home
/
Southern Cast Iron Magazine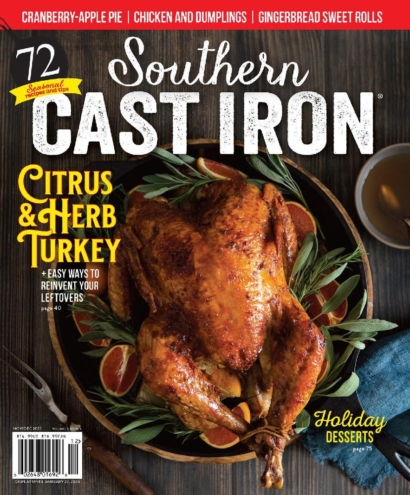 Subscribe Now & Save!
ONLINE SPECIAL
Limited Time Offer!
Save 48% off
the cover price!
Just $39.95 Per Year
Southern Cast Iron Magazine:
Southern Cast Iron highlights unique collectibles, shares tips for caring for your favorite pans, and gives in-depth stories of collectors, chefs, and foundries. Take a look inside the world of cast-iron cooking and history.