Home
/
Cooking With Paula Deen Magazine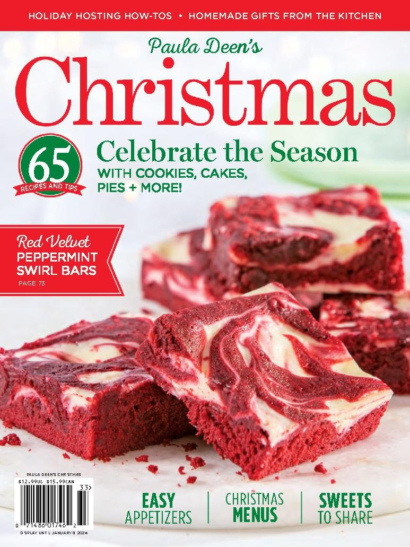 Subscribe Now & Save!
ONLINE SPECIAL
Limited Time Offer!
Save 40% off
the cover price!
Just $24.99 Per Year
Cooking With Paula Deen Magazine:
At Paula's house, a meal is a feast filled with the tastes, aromas, and spirited conversation reminiscent of a holiday family gathering. Now, celebrity chef Paula Deen shares her secrets for transforming ordinary meals into memorable occasions in Cooking with Paula Deen. In each issue, you will find entertaining tips, exciting new food preparation techniques and easy recipes for mouthwatering meals everyone is sure to love and no one will soon forget.