Home
/
Bake From Scratch Magazine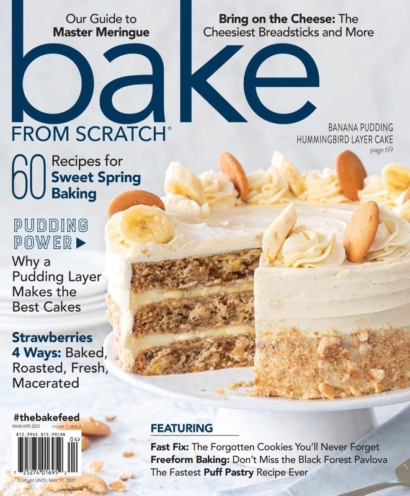 Subscribe Now & Save!
ONLINE SPECIAL
Limited Time Offer!
Save 57% off
the cover price!
Just $38.95 Per Year
Bake From Scratch Magazine:
Each page of this publication features stunning photography, easy-to-follow recipes, techniques for creating beautiful, artisan baked goods, and endless inspiration for home bakers. Discover the world's best bakeries, essential bread recipes such as brioche and rye, products that should be in every baker's pantry, new cookbooks, and more.