Home
/
Bake From Scratch Magazine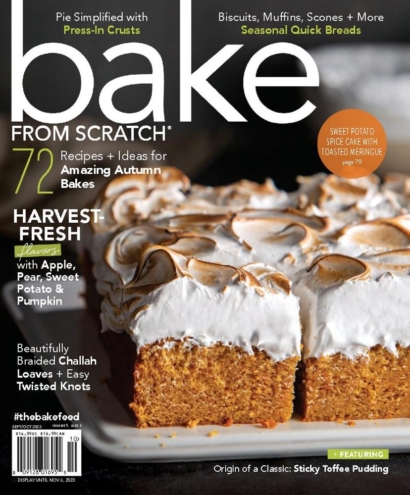 Subscribe Now & Save!
ONLINE SPECIAL
Limited Time Offer!
Save 61% off
the cover price!
Just $29.98 Per Year
Bake From Scratch Magazine:
Bake from Scratch is an artisan food and cooking magazine that celebrates the world of baking. It features stunning photography, easy-to-follow recipes, techniques and endless inspiration for the budding at-home baker to the expert chef. Get a taste of the culinary lifestyle with recipes of essential menu staples, mouthwatering desserts, delectable savory dishes, seasonal meals, regional favorites and more.